Home Test
Fastest internet speed around, prevents claims backup
[wptabs style="wpui-blue" mode="horizontal"] [wptabtitle] What is PANGAEA?[/wptabtitle] [wptabcontent] PANGAEA [pan-jee-uh] is a non-profit internet service provider. Our "Speed of Light" fiber network has expanded to nearly two hundred miles, serving the major arteries of Polk and Rutherford Counties in western North Carolina. PANGAEA Internet provides the following services:
Traditional internet bandwidth (unlimited speeds)

Education
Health Care
Government
Commercial
Wholesale to Residential Internet Service Providers

Wide area fiber optic networks (e.g., school, medical, legal networks)
Fiber leasing
[/wptabcontent][wptabtitle]Why PANGAEA?[/wptabtitle] [wptabcontent]
Community Owned Non-Profit focused
on the community, not shareholders.
Very Low Cost Structure

Non-profit cost structure
Capital costs funded through grants and partner funding
Disciplined focus on bandwidth and transport

Customized Pricing

Less than 50% versus competition
Installation discounts
Grants available

Extremely Reliable Network

Two downstream bandwidth providers
Diverse fiber routes to Charlotte
Back up equipment and power sources
Local support on call 24×7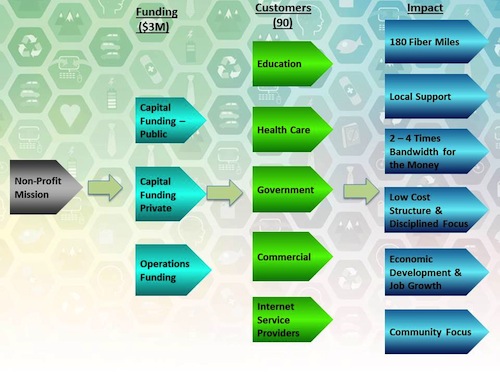 [/wptabcontent][wptabtitle]PANGAEA's Impact[/wptabtitle] [wptabcontent]
PANGAEA Internet plays a key role in attracting companies to our area by offering reliable internet service at virtually unlimited speeds and a very affordable cost.

Though we don't offer residential service, we believe we make life better for local residents every day.

When we asked our customers, 98% of them agreed that PANGAEA Internet has a positive impact on our community.
[/wptabcontent]
[wptabtitle cat="whats-happening" number="3″]What's Happening[/wptabtitle][wptabtitle]Forms[/wptabtitle] [wptabcontent]Referral Fee Request Form     Customer Testimonial Form     Grant Application Form[/wptabcontent]
[/wptabs]