View Our Network
The blue line indicates PANGAEA Internet's Network in Polk & Rutherford counties. Click on the map to view a larger PDF version.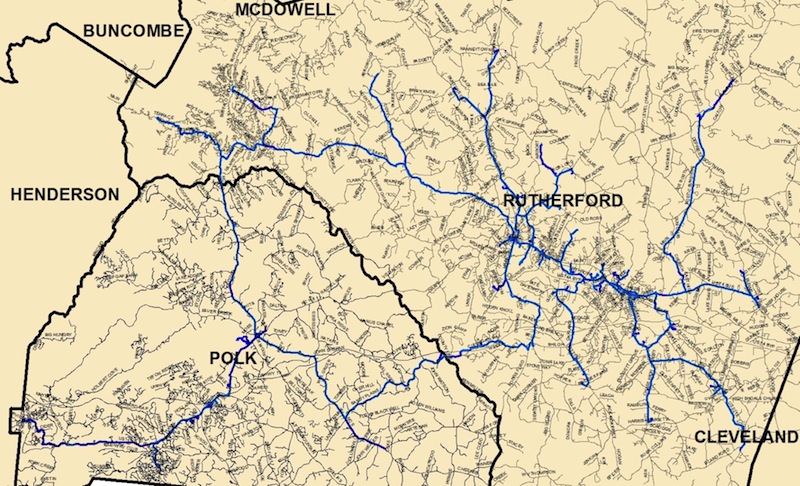 PANGAEA Internet provides 24/7 monitoring, maintenance, customer service and support. Our network is engineered for reliability – including a non-interruptible power source, a fully redundant system, and superior materials engineered to be weatherproof.  Click Here to view the PANGAEA "Service Level Agreement".
PANGAEA Internet has multiple upstream service providers, redundant connections and BGP Routing.
PANGAEA Internet's quality of service target is to have the network up and operational (within stated service bandwidth parameters) 99.9% of the time.
Our goal is to be the Best of Class bandwidth provider within our service territory. Best of Class benchmark attributes include:
Ubiquitous, secure and interoperable
Affordable and cost competitive
Technologically advanced, scalable and upgradeable
Open to multiple service providers and developers of niche applications
Carrier neutral and non discriminatory of applications and services
Standards-based and supports all current IP applications which will facilitate the development of next generation applications.