PANGAEA expands community Wi-Fi access points, bandwidth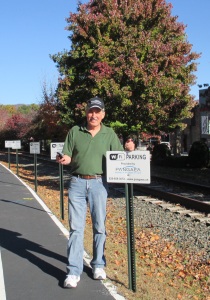 Published 10:00pm Monday, November 17, 2014
By Claire Sachse
claire.sachse@tryondailybulletin.com
Internet access has become a little easier and more convenient for the business traveler, tourist or Polk County resident visiting Tryon. In October, PANGAEA Internet, a non-profit Internet service provider based in Tryon, launched free Wi-Fi access points throughout downtown Tryon, marked by newly-installed signs at parking spaces along McCown St., by Side Street Pizza and at Tryon Town Hall.
The free outside service offers three MB download speed and one MB upload speed, a tripling of bandwidth from what was previously available. Twelve antennae throughout Tryon provide the hotspots, or access points. Mobile devices, such as phones, tablets and personal computers with Wi-Fi capability can access the service.
"Part of our mission is to focus on improving Internet availability and enhancing the economic development potential of this area. Providing community Wi-Fi is our most recent project," said Ron Walters, PANGAEA's executive director.
Walters also noted that the company is also conducting a limited trial in Saluda with an antenna on the roof of the library that the public can use to access the Internet.
The company installed signs at parking spaces in Tryon, according to Walters, because this gives the business visitor or tourist a safe place to access maps or email within sight of the antenna.
"This is a real asset for visitors and tourists," said Walters.
When visitors connect to the free service for the first time, a "splash page" will appear. If visitors wish to purchase higher speed service, they will be directed to use a credit card or PayPal to complete that transaction.
Now in its 11th year, PANGAEA Internet offers high-speed fiber optic Internet service to more than 140 locations in Polk and Rutherford Counties. Its customers include businesses, healthcare, education, and government agencies. PANGAEA also sells wholesale Internet to residential Internet service providers.
Walters said that the company hopes the community will provide feedback about their experiences with these access points.